Introducing……..
Posted 31st January 2017 By Lestercast Limited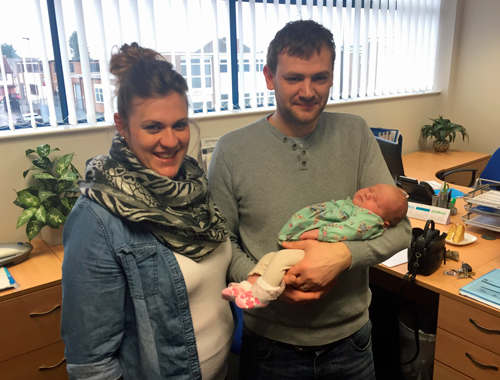 The team at Lestercast were, today, delighted to meet our newest team member, Ada Antoinette, brought into the world by Gareth and Liz Roberts and joining their daughter Darcy.
Born on 21st January, Ada, at 8lb's 10½oz will make a wonderful addition to the Lestercast Sales Team one day!
Gareth, our exceptional Sales Engineer, is enjoying time with his newly expanded family before returning back to work in February.
We wish them all the best and not too many sleepless nights!